Samsung, the official partner for the 2012 Summer Olympics, has gotten famous football player David Beckham to promote their Galaxy Note.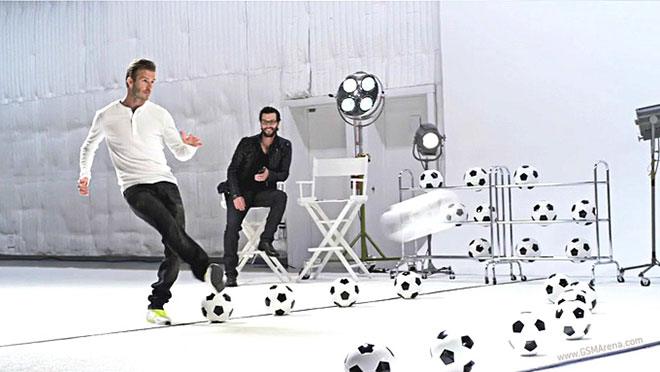 In the new video that they released, we see Beckham kicking footballs at drums to the tune of Beethoven's 'Ode to Joy'. Obviously, the video is edited because even a talented player like Beckham can't go around kicking balls that fast to keep up with the tune.
As is usual for Samsung ads, the actual product only makes brief appearances at the beginning and end of the video. We also see mention of the Premium Suite upgrade, that Samsung promised to deliver along with the Android 4.0 update. Interestingly, the phone itself doesn't have the special edition back cover that we saw recently being shipped in UK.
You can catch the full video below. I suppose more of these should be coming out shortly.