Samsung has announced a Premium Suite update for the Galaxy Note 10.1, which will be provided with the upcoming Android 4.1 Jelly Bean update whenever it is released. They have now released a lengthy video that shows these new features in action.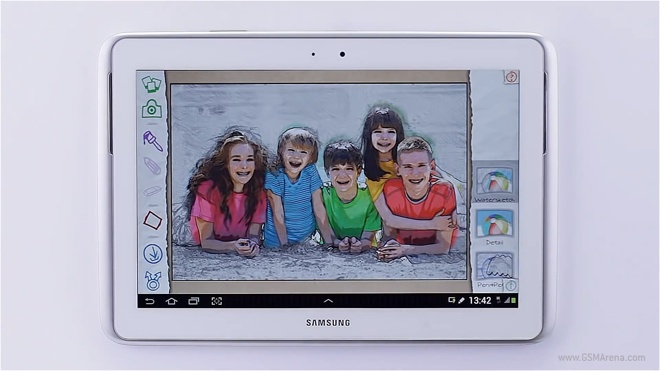 Most of the features in the Premium Suite extend upon the existing features in the Note 10.1. For example, the multi-window app functionality now lets you run several apps simultaneously and even increase their size. The Air View feature, borrowed from the Note II, lets you hover over content in default Samsung apps and preview them. The clipping feature lets you cut images from web pages and send them or add to documents.
There are many more of such features in the Premium Suite and you can check them all out in the video below.