Yesterday, Samsung took the wraps off the Galaxy Note 3 smartphone at IFA in Berlin. The company's latest flagship comes packed with features, as is usual for a Samsung smartphone, and there is a whole bunch of new stuff to go alone with the stuff we have already seen in the past.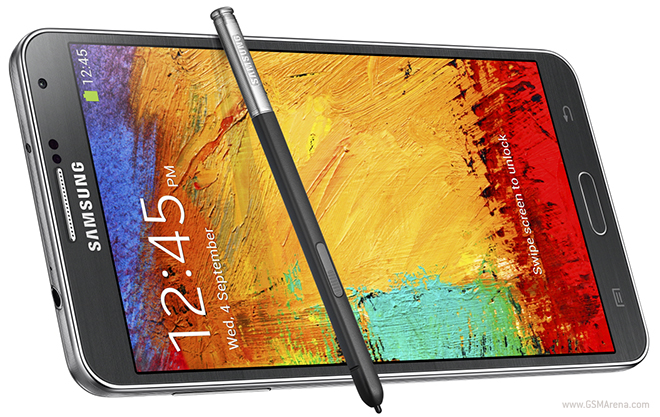 To show off all the new features of the Galaxy Note 3, Samsung has now released a fairly lengthy six and half minute long video that goes through each of them. Let's talk about them briefly before we get to the video.
First of all is the design. Unlike the Galaxy Note II which looked more or less like a bigger Galaxy S III, the Galaxy Note 3 is, ahem, notably different from the Galaxy S4. Samsung has eschewed the strange pattern and glossy finish back cover of the S4 for a faux leather finish for the Note 3, complete with a fake stitching pattern around the edges. While it's not quite the real deal, it looks significantly better than the previous Galaxy smartphones and is also said to have a better feel in the hand.
Around the edges, Samsung has once again gone for a metal finish but with a serrated pattern that is said to resemble the pages on the side of a notepad. The choice of making it simultaneously look like metal as well as paper is, in the very least, oddly conflicting. The front of the device retains the Galaxy family look, which is to say it looks dull and uninteresting.
The Galaxy Note 3 comes with a whole range of flip wallet covers in multiple colors, including ones with a window on the front to quickly access the display.
In terms of hardware, the Galaxy Note 3 runs on either the quad-core Snapdragon 800 clocked at 2.3GHz or the octa-core Exynos 5 clocked at 1.9GHz for the A15 cores and 1.3GHz for the A7 cores. There is also 3GB of RAM, 32/64GB internal storage space with microSD card slot, 13 megapixel rear camera capable of 4K recording at 30fps on the Snapdragon 800 model and 1080p60 recording on the Exynos model, 5.7-inch, 1920×1080 resolution Super AMOLED display, 3,200mAh battery and the latest Android 4.3 Jelly Bean.
The software is where the real innovation has happened and once again Samsung has made good use of the capacitive stylus that comes with the device. Now you can tap anywhere on the screen by pressing the button on the S Pen and bring up a special Air command menu, with options such as Action Memo, Scrap booker, Screen Write, S Finder and Pen Window.
Action Memo lets you quickly take down a memo by drawing it with a stylus and depending upon what you wrote you get options such as phone, contacts, messaging, email, browser, map and task.
Scrap booker lets you collect content such as videos, images, web pages, etc. and place them in your scrap book, which you can then share with others.
Screen Write lets you write directly on your screenshots so they are more personalized.
S Finder lets you find any content on your device by drawing the text with the stylus. The phone will even find handwritten text within saved memos that match your entered text.
Lastly, there is Pen Window, which lets you draw a small square on the screen and select from a small group of apps that you can open in that small square. You can have apps like calculator, clock, browser, phone, contacts, etc. that hover on top of your existing window so you don't have to leave your existing app to, say, make a quick calculation.
Other than that, Samsung has also updated the S Note app with new UI and features and it also syncs with your Samsung or Evernote account.
The multiwindow feature that debuted with the Note 10.1 has also been improved. You now have more apps to choose from and with some apps like ChatOn you can have two instances of the same app running so you can chat with multiple people simultaneously. You can also easily drag and drop context around between the two windows.
Finally, there is a new My Magazine feature, which brings together all your news feeds and social network updates into one magazine like app that sort of looks like Flipboard.
You can check out all the new features in action in the video below.