Yesterday at IFA, Samsung announced its much awaited Galaxy Note 4 smartphone. In case you missed the keynote, Samsung has released a new video that shows all the new features and specifications of the phone in brief.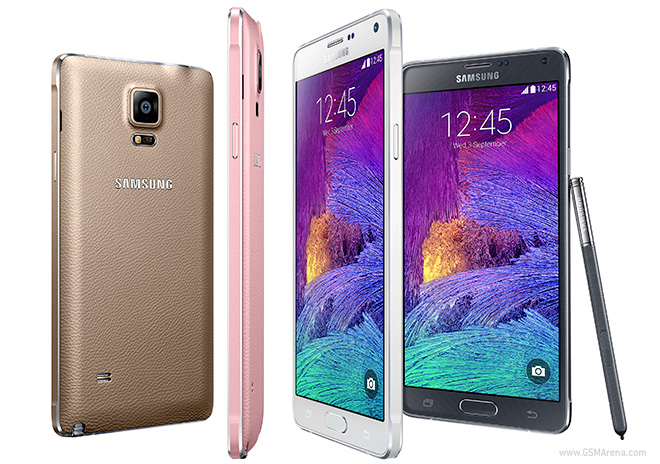 One of the important changes on the Note 4 is the design. The phone now features an aluminum frame with the faux leather back from the Note 3. There is also the 2.5D glass up front that flows into the chamfered edges of the aluminum with metal buttons on the side.
The display has been updated to 5.7-inch, 2560×1440 resolution Super AMOLED, which Samsung claims has a wider color gamut than LCD. The camera is now 16 megapixels on the back with Smart OIS and 3.7 megapixels up front with a wide angle lens and f1.9 aperture. The battery is now 3,220mAh with Samsung's Ultra Power Saving Mode, and fast charging that charges the battery from 0% to 50% in about 30 minutes.
The software has been updated with new S Pen features. The S Pen itself now has improved sensitivity on the screen. The multi window mode is now easier to access and you can minimize apps into small floating icons on the screen and have several of them open on screen at once.
You can watch all of these features in action in the video below.