Samsung released the source code for the Android 2.3.3 Gingerbread update for the Samsung I9000 Galaxy S – you can grab it now from their Open Source Release Center (search for GT-I9000_OpenSource_GB.zip).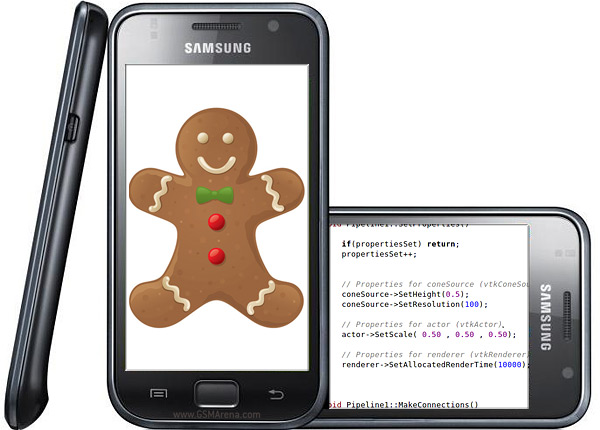 Of course, the source code would only be useful for developers but regular users should reap the benefits of this release soon – in the form of new custom ROMs…
The official Gingerbread update is rolling out for the I9000 Galaxy S (in Europe anyway) but the source code for the update will give custom ROM developers better access to the new additions to the Gingerbread-flavored Galaxy S firmware. They've had to work on leaks until now.
It's good to see Samsung play nice with open-source developers – a good third-party ecosystem often makes gadgets that much more appealing to geeks.