Samsung has announced a new accessory for the Galaxy Note II called the Smart Dock. This allows you to plug your phone into the dock and then use it as a makeshift desktop PC or media center.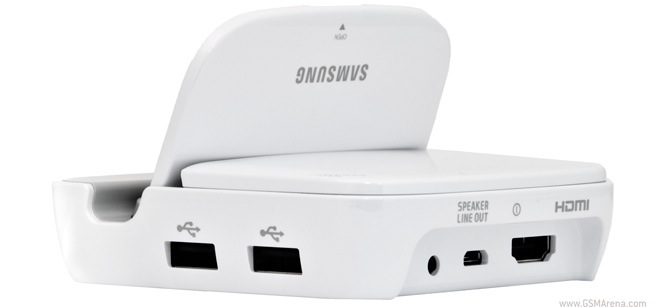 The Smart Dock uses the microUSB port to interface with your Galaxy Note II. On the back is an HDMI port that will output 1080p video stream to a monitor or a TV. There is also a 3.5mm headphone jack for outputting stereo sound. The microUSB port on the back lets you connect the dock to a charger or a computer.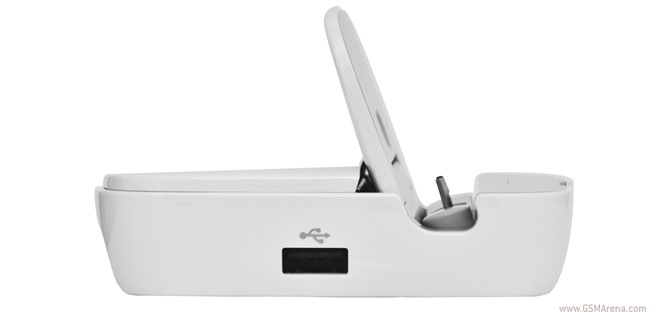 Along the sides are three USB 2.0 ports that allow you to connect external storage devices such as flash drives as well as a keyboard and a mouse.
It will be interesting to see what the interface will look like once you connect the dock to a display and whether the HDMI can output multichannel sound but we'll have to wait till this thing ships to find out.
The Smart Dock is only compatible with the Galaxy Note II at the moment and will set you back by $99.99.