Samsung has updated its proprietary Reader's Hub app, which offers popular books, magazines and newspapers to Samsung mobile device users.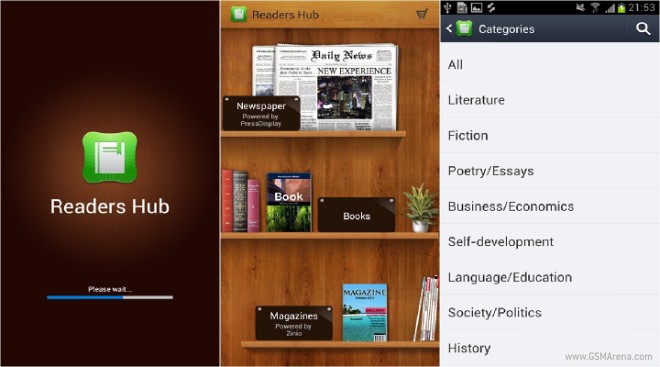 The new version does away with the Kobo support, although people who still want to take advantage of the ebook service can download the standalone app from the Play Store.
Compatible with only the Samsung Galaxy S III for now, the app requires that you download Press Display and Zinio to view newspapers and magazines, respectively. Another caveat is that the app does not work on rooted devices.
You can download the free app from the Samsung App store here, while people who want the Kobo standalone app can find it here.