March 14th is the big day for Samsung fans, and in case you're unsure what's important about that date, just take a look at Times Square in New York.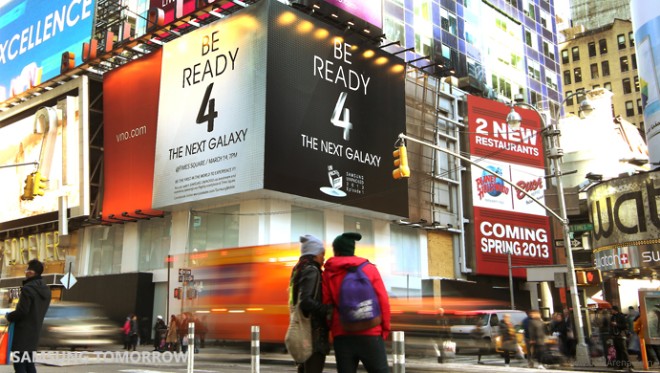 Samsung has put up several ads for its upcoming "Unpacked" event, where the Galaxy S IV is expected to debut.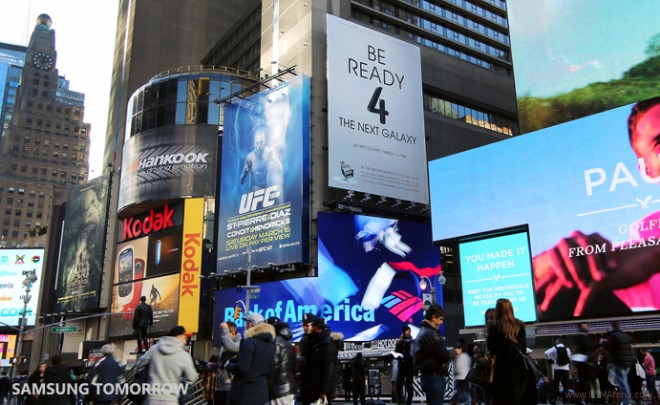 The Galaxy S IV is supposed to run on an 1.8 GHz Exynos 5 octa-core chipset and offer a 4.99-inch screen of FullHD resolution (resulting in 441ppi), 2 GB of RAM, and Android 4.2 out of box.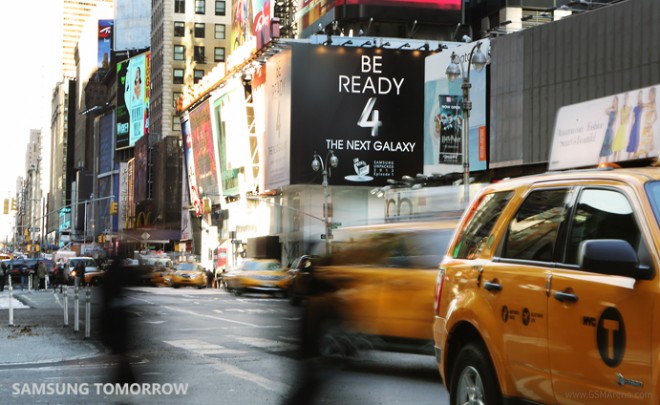 Be sure to check back with us next week for our full coverage of the event!