Samsung is planning to unveil a new music service exclusive to Africa called Samsung Pocket Music.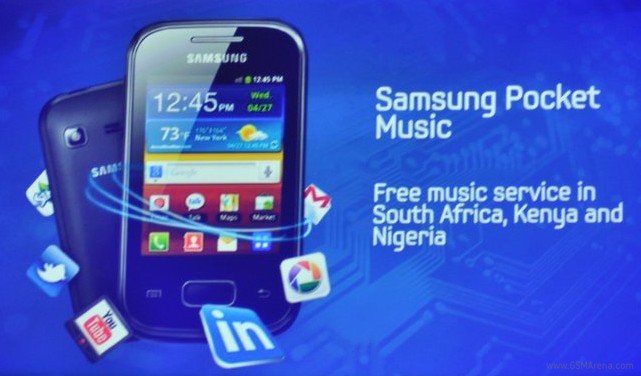 Appropriately enough, the new music service will be unveiled on the Samsung Galaxy Pocket, a device that Samsung claims is specifically designed with the African market in mind.
Now word yet on when this feature will go live, although it will first be tested in South Africa, Nigeria and Kenya before going rolling out to the rest of the continent.
This is undoubtedly part of Samsung's ambitious goal of growing its presence in Africa to a hefty $10 billion by 2015 across its entire range of consumer services, not just its mobile division.