Fresh of its record-setting sales start of the Samsung Galaxy S4, Samsung is promising to address complaints regarding the low user-available memory of its flagship.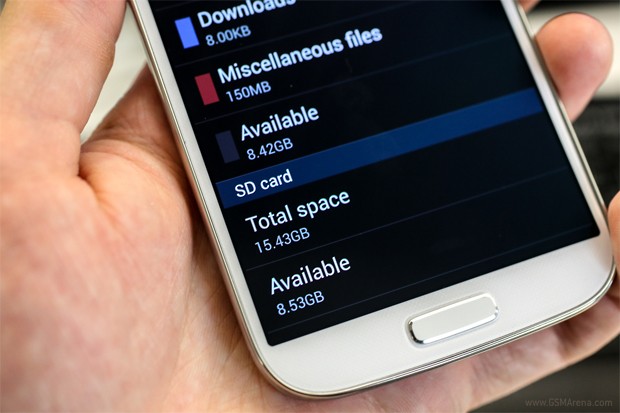 Currently, the 16GB model has just over half of that available to the user – the rest being taken up by preinstalled apps and Samsung's custom Android launcher, TouchWiz.
Although the Samsung Galaxy S4 has a microSD card slot which allows users to expand the onboard storage space by up to 64GB, the flagship does not allow you to install all apps onto external storage, meaning you have just over 8GB of space to install your apps and games, many of which are becoming quite large.
This news may come in light of the Google's announcement of a Samsung Galaxy S4 running stock Android to be made available next month – a build that could potentially take up far less space than TouchWiz-ified Galaxy S4 on the market today.