With MWC 2014 just around the corner, Samsung is taking the opportunity to take a few jabs at a manufacturer that has never attended the trade show: Apple. The Koreans have published two promo videos of its latest products, which point their superiority over the Apple-made rivals.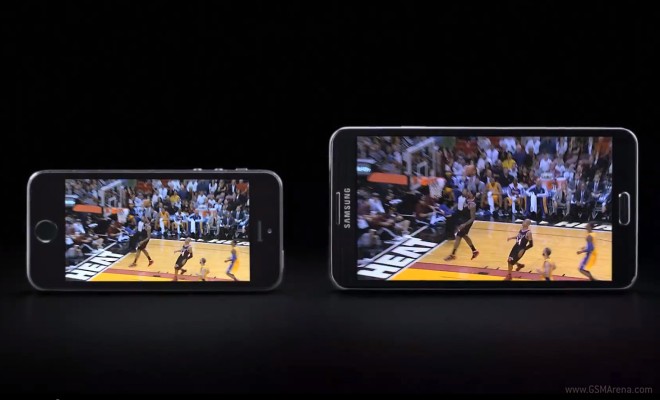 The first ad shows off the larger and higher resolution screen of the Galaxy Note 3 compared to the iPhone, while the second pits the new Galaxy Tab Pro against the iPad.
With some help from Lebron James Samsung hopes to show how bigger is better:
http://www.youtube.com/watch?v=sCnB5azFmTs&feature=youtu.be
The Tab Pro 10.1′s new multitasking feature gets highlighted with the second ad:
http://www.youtube.com/watch?v=fThtsb-Yj0w
For more, check out our full reviews on the Note 3, as well as the new Galaxy Tab Pro 10.1.