Samsung announced the industry's first 128GB UFS 2.0 flash memory for smartphones. The Korean giant's ultra-fast memory has already entered mass production.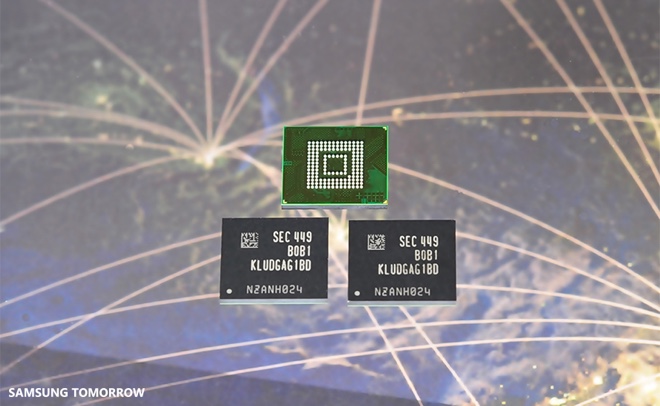 UFS memory features "Command Queue" tech used in SSDs for accelerating the speed of command execution. The end-result is 19,000 input/output operations (IOPS) per second for random reading – that's 2.7x faster than the performance of the eMMC 5.0 memory found in today's high-end smartphones.
Random writing of data to the new storage takes place at a brisk 14,000 IOPS. The result is 28x faster than conventional memory and perfect for UHD video capture and playback.
The new memory is also 50% more energy efficient than today's widely available solutions. Furthermore, it is 12x faster than a typical high-end memory card.
Going forward, Samsung expects UFS flash memory to become the standard for high-end smartphones. The older eMMC standard will continue to be utilized in mid-range devices.
Samsung's new memory will be available in 32GB, 64GB, and 128GB guise. There's no word on what devices will get it, though I will be hugely surprised if it doesn't appear in the Samsung Galaxy S6 this Sunday.