Samsung added two new lineups of memory cards to its already vast portfolio in the segment. Available in SD and MicroSD guise, the EVO Plus and the PRO Plus cards are designed with high-end smartphones and cameras, capable of capturing and handling 4K video.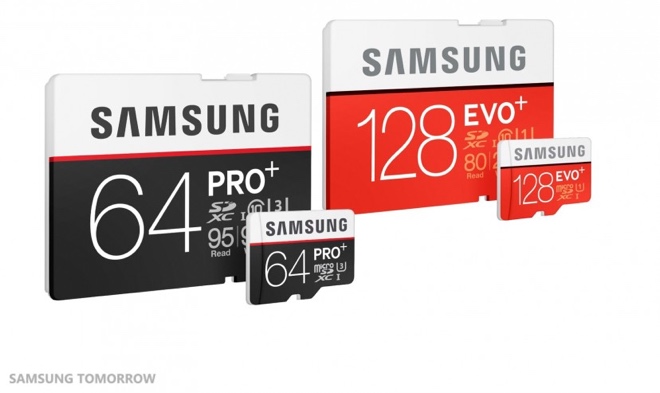 Samsung's PRO Plus cards are the more capable ones from the bunch. They satisfy UHS-I Speed Class 3 (U3) and Speed Class 10 performance levels thanks to read and write speeds of 95MB/s and 90 MB/s respectively.
Dressed in a red/white color scheme, the lower level Samsung EVO Plus cards offer read and write speeds of 80MB/s and 20MB/s respectively. Their performance matches the requirements for UHS-I Speed Class 1 (U1) and Speed Class 10.
The Korean giant will begin offering its new cards in microSD card guise this month; the SD card variants will arrive at a later stage. Pricing of the new products is yet to be revealed.