The Samsung Gear Fit has been touted by Samsung as the perfect companion device to the Galaxy S5, especially if you're looking to use the integrated S Health features.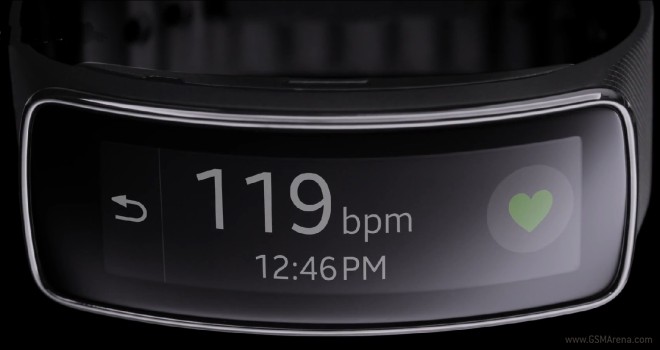 The Gear Fit, introduced alongside the Gear 2 and Gear 2 Neo smartwatches at the Galaxy S5 launch, is shown off in a new video from Samsung that highlights its curved Super AMOLED display.
https://www.youtube.com/watch?v=sBqtxo3eHvM
The Gear Fit impressed us with its nicely sharp display and good colors, as you would expect from an AMOLED. The device sports an impressive array of health oriented features, giving you gentle reminders of fitness goals whenever you need them.
Check out our hands-on here.