With the Galaxy S6 about to hit the retail shelves worldwide, Samsung released an infographic, which outlines the differences between the newcomer and its predecessor. The graphic will surely help SM-G900 owners decide if a jump to the newer SM-G920 is worth it.

Samsung proudly calls the Galaxy S6 its best smartphone to date yet for a good reason. The smartphone is better than Samsung Galaxy S5 in all key areas – chipset, display, camera, charging, speaker, and memory.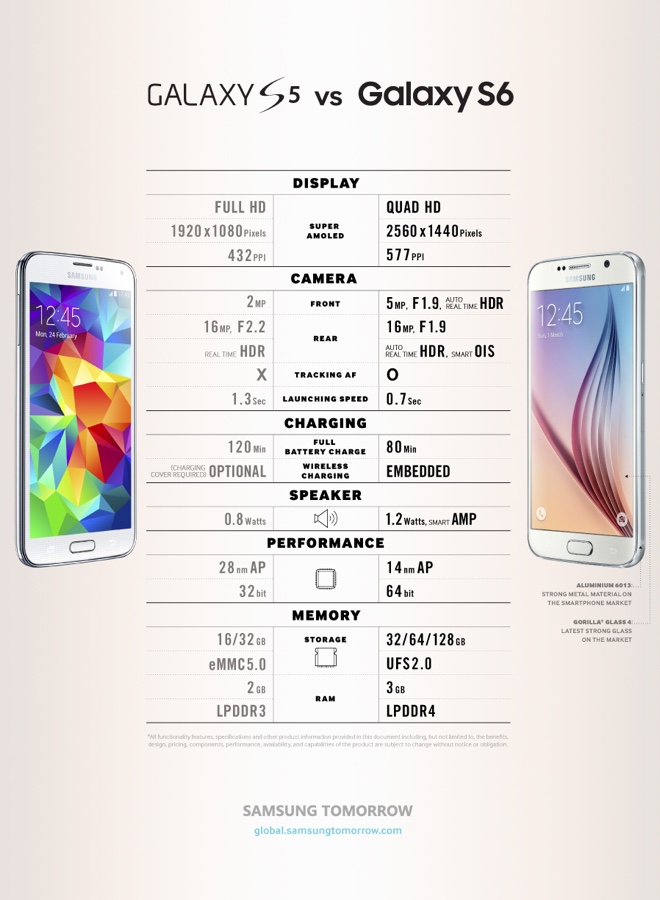 You can find everything about Samsung Galaxy S6 in our detailed review.