Samsung's latest mirrorless interchangeable lens camera is its most powerful yet. The NX500 employs the 28MP APS-C-sized sensor from the NX1 that's capable of 6480 x 4320px stills and 3840 x 2160px (read 4K) video at 30fps.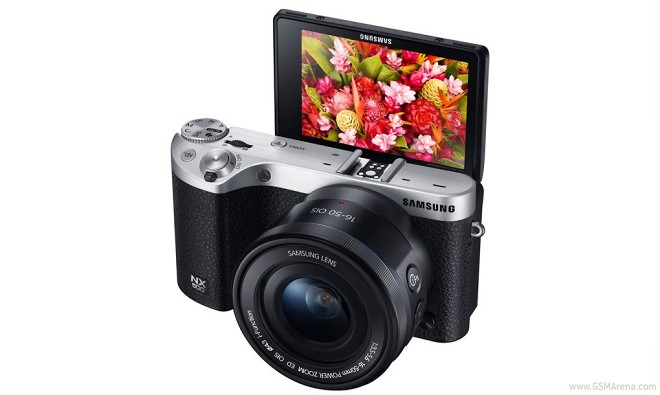 The new camera features a retro design and a flip-out 3″ Super AMOLED screen that can rotate for seamless selfies and is touch-sensitive. The NX500 can capture 9 fps stills, its shutter can go as fast as 1/6000s and offers an ISO range of 100-25600 that's expandable to 51200.
Borrowing the video capabilities of Samsung's flagship NX1 the NX500 can capture 4K (3840 x 2160px) footage at 30fps, DCI 4K (4096 x 2160px) video at 24fps and 1080p all the way up to 60fps. The Samsung NX500 also has Wi-Fi and can be connected easily to your TV or smartphone and tablet but lacks GPS.
The Samsung NX500 will become available next month (that's March) in Black, White and Brown. The price is $799.99 with the optically-stabilized 16-50mm F3.5-5.6 power zoom kit lens. There's no word on the body-only price tag.