One of the advantages of ARM-based netbooks, or "smartbooks", is supposedly the battery life. The Samsung N230, which runs an old-fashioned x86 chip begs to disagree – it offers 7 hours battery life with the small battery and up to 13.8 hours with the big one…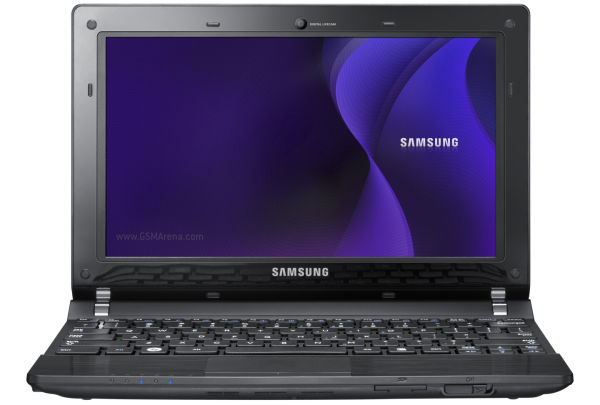 The Samsung N230 is powered by Intel Atom N450 or N470 running at 1.66GHz or 1.83GHz respectively. For comparison, the Toshiba AC100 is a smartbook powered by NVIDIA's Tegra with a 1GHz ARM processor, offers 8 hours of battery life.
The Samsung N230 weighs less than a kilogram and it's 23.2mm thick. It features a 10.1" anti-reflective LED display with 1024×600 pixels resolution. The N230 offers full-suite connectivity – Wi-Fi b/g/n with DLNA, Bluetooth 3.0 and an optional 3G modem.
The Samsung N230 will be available worldwide starting June 28.