The Music Hub is Samsung's online music streaming service, which is currently only available on the Galaxy S III and the Galaxy Note II in a select few regions. Now, the company's SVP for Samsung Media Services – TJ Kang – has announced that this feature will shortly be available on other, non-Samsung devices as well.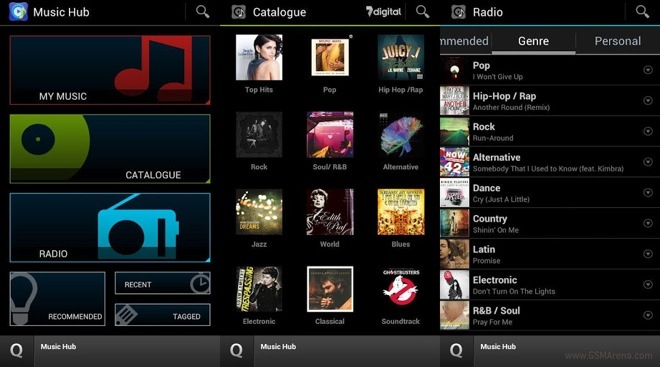 But before that happens, Samsung plans on making the service available across its own range of devices, including smartphones, tablets, smart TVs, etc. Once that is complete, Samsung will be releasing the service to devices from other manufacturers, although it's not clear whether we are talking just Android manufacturers here or even Apple and Windows Phone devices.
Samsung's Music Hub service is the result of the company's acquisition of music streaming service mSpot last year. It competes directly with the likes of Spotify and Rdio, along with Google's own Google Play service.