Samsung has announced two new additions to its lineup of memory cards. The company has confirmed that it will be launching 64GB UHS-1 microSD and SD cards in mid-October, which is just a month and a half away now.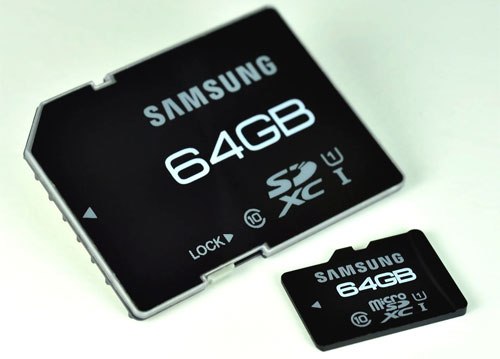 The cards will be part of the Pro family, sporting a maximum read speed of up to 104MB/s. Of course you'll need an UHS-1-enabled host device to achieve that kind of speed.
Now you probably won't need something this fast for your smartphone, but photography and video enthusiasts will certainly appreciate the performance boost. Either way, UHS-1 microSD and SD cards such as these herald a time when larger memory formats will become obsolete.
Samsung hasn't mentioned anything about the pricing of the new memory cards, but we bet they won't come cheap. They will be showcased at the IFA 2012 expo though, so we might get a chance to see them on the show floor.