Samsung has released the new Galaxy Muse music player in the US. The device acts as a companion music player for your Galaxy S III, Note II, Galaxy S II and Galaxy Note, and is one of the most confounding devices I have seen in recent times that almost seems like an April Fool's hoax.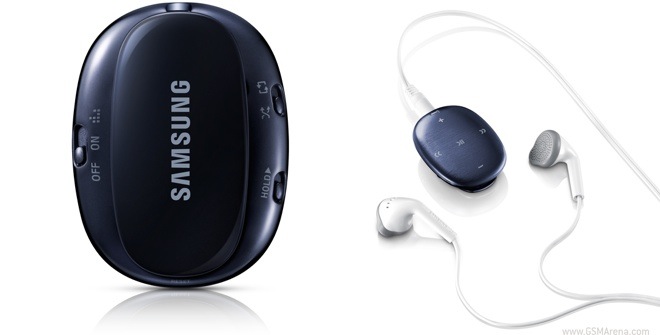 Unlike all the other music players on the market, the Galaxy Muse cannot be connected to your computer to transfer music files to the device, even though it has a decent 4GB on board. In order to transfer music to the Muse, you will have to connect it to your Galaxy S III or Note II.
The Galaxy Muse comes with a data transfer cable that plugs into your smartphone and with the help of Samsung's Music Sync Android application lets you transfer music on your smartphone on to the Galaxy Muse.
I can understand that there are situations where you'd like to listen to some music but don't want to carry a smartphone, such as during running or jogging. In times like these something as small as the Galaxy Muse makes sense. But why would Samsung restrict it to just the music on your phone instead of letting you connect it to your PC?
The Galaxy Muse was announced back with the Galaxy S III but is only just being launched in the US for $49.99 in Pebble Blue and Piano White. The pricing is identical to the iPod shuffle, which only has 2GB of memory. But the shuffle makes a lot more sense if you don't have the aforementioned phones, or even otherwise.
Update: As several users have pointed out in the comments, it is possible to connect the Galaxy Muse to a PC to transfer data. The error was caused due to Samsung completely failing to point this out in the press release and on the website and instead simply concentrating on the smartphone to player transferring ability.