Samsung has launched an app which allows Galaxy S III owners to sync their smartphones with certain medical equipment to effectively measure and monitor vital health statistics.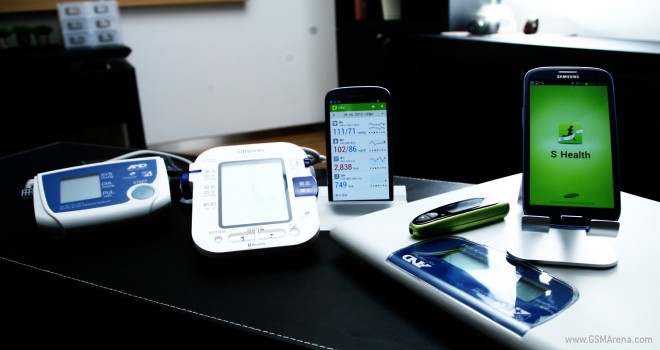 S Health can connect to various weight, blood pressure or glucose monitors to present a health profile over a period of time that can be viewed or shared via SNS services. This app is great for health care patients and doctors to track historic wellness profiles.
Blood pressure and glucose monitors from vendors like Lifescan, A&D and Omron will be able to sync to the S III via Bluetooth or USB. Users will also be able to set certain wellness goals and track their progress towards them. It can track calories consumed as well as workouts, to enable users to track their caloric intake and follow and exercise plan.
S Health is initially available in the US and South Korea, as well as five European countries on the Samsung App Store or by accessing the More Services link on your S III.