Samsung launched its own mobile music service in the United States. The Samsung Music Hub will be initially available on the Galaxy S III smartphones offered by AT&T and US Cellular. Availability for the rest of the flagship's carrier versions is yet to be announced.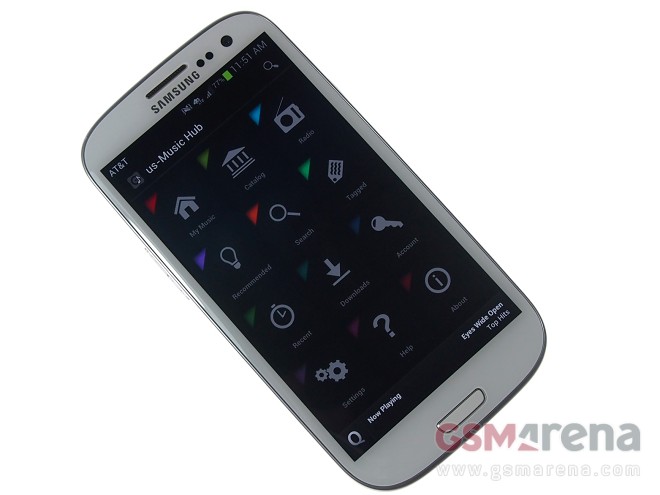 The service will be offered in free and premium variations with the latter set to cost $9.99 a month. New users will get a free 30-day trial of the Premium suite as well as a free album of their choice.
Powered by technology from the recently acquired by Samsung company mSpot, the Music Hub features a streaming catalog with integrated access to a music store, as well as the ability to upload your own collection of tunes to the cloud for streaming from compatible devices, including a web-based player. Personal radio streaming service is also available in the premium version of the Music Hub.