This should hardly catch anyone by surprise – after all quite a few Android devices from Samsung sport NFC connectivity. The TecTiles programmable tags however, take the practicality of the aforementioned function to a whole new level.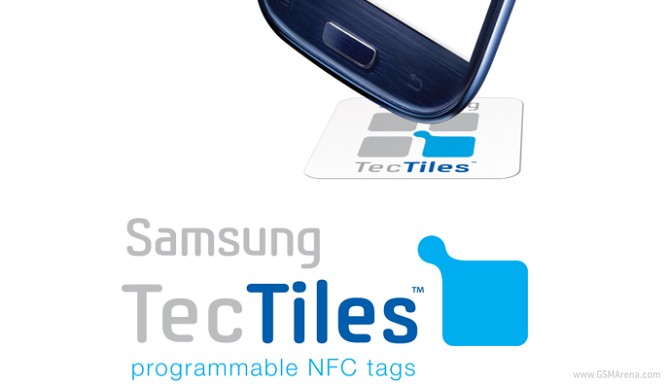 As you have probably guessed by now, the Samsung TecTiles are programmable tags, which set off a predefined function or setting of your Samsung smartphone. This can include just about anything from changing phone settings and joining Wi-Fi network, through making a call or sending a text message, all the way to opening a web page or updating your social network status. The tags themselves look like nothing but a simple sticker.
The Samsung Tectiles will be available for all NFC enabled Android smartphones, currently offered by the Korean giant. They are currently available for purchase from AT&T, Verizon, Sprint and T-Mobile with a $14.99 price tag for a pack of five. The dedicated Samsung app is available at the Google Play Store.