Samsung is a big company that makes nearly everything, but now it's expanding the list with Samsung SMART Eco Trees. The eco-friendly gadget is an air purifier that shares many of the advanced features with the Samsung Galaxy S4.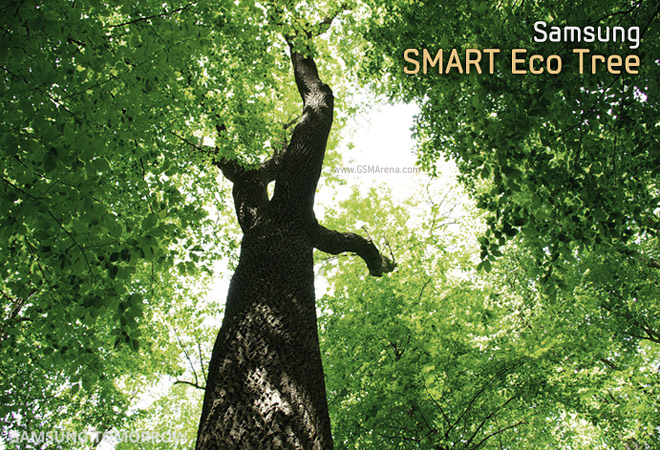 The basic feature of Eco Trees is to purify the air and pump out oxygen while scrubbing CO2. They also automatically keep air moisture at pleasant levels and cool the environment around them. FOTA (Fragrance Over The Air) will also make the air more pleasant.
The Eco Trees also have Group Play – just like on the Galaxy S4, this feature allows you to use multiple devices simultaneously. And you can share with your friends with Smart Share. It may take a while but your friends can have an Eco Tree if you use Smart Share to give them an S-eed.
One thing the Galaxy S4 does not have is Smart View, a special feature that allows you to see "higher and further," some kind of zoom by the sound of it.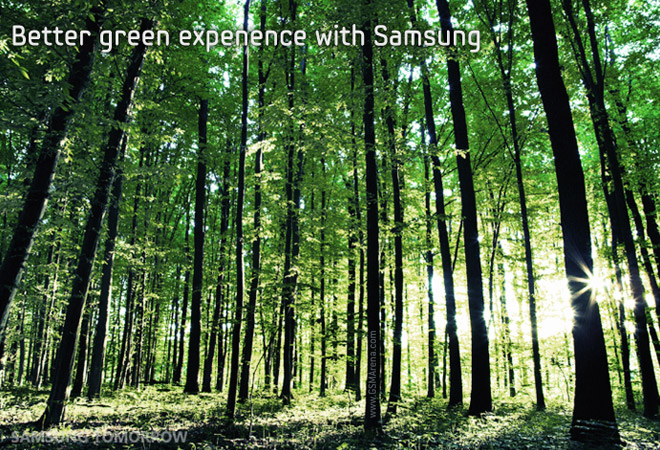 Of course, Samsung will be offering SMART Eco Trees in a variety of colors (who knows, maybe there will be a La Fleur edition). There will be a many accessories too, including swings and tree houses. The Evolution kit is a special accessory that allows you to upgrade your Tree, no more buying a new one every year.
And in addition to the flagship Eco Tree product there will be Eco Tree mini (rumor has it that the mini will have only two branches instead of four).
If you're interested in getting a Samsung SMART Eco Tree, head over to the press release for official pricing info.