We've all watched unboxing videos – taking a phone out of its retail packaging for the first time. Samsung's latest promo video for the Galaxy S6 edge is an "inboxing" video, the story of how the phone and its accessories got into that box.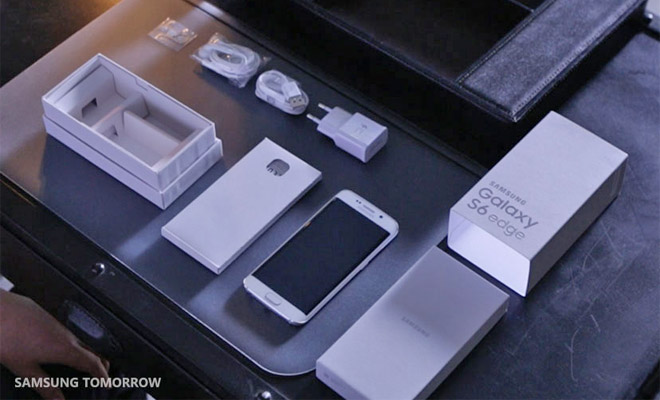 It begins with placing the fingerprint scanner on the front bracket.
Then comes the flexible Super AMOLED display, which is protected by 3D thermoformed Gorilla Glass 4. The 2,600mAh battery with embedded wireless charging coil goes in, then the 16MP camera with f/1.9 aperture and OIS. After that is the motherboard with chipset, RAM and storage and then the 5MP front facing camera.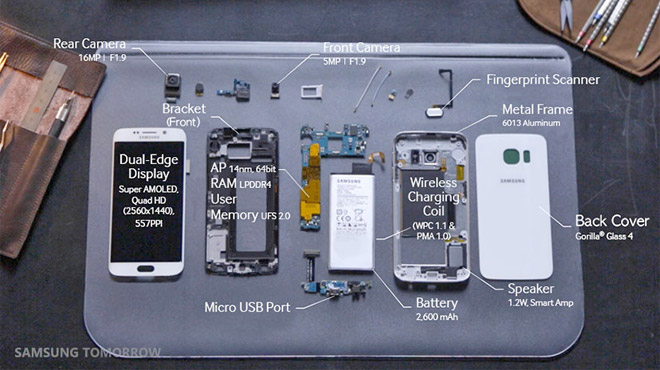 Only then does the metal frame is attached, made out of 6013 aluminum, which is 1.5 times stronger and 1.2 times more scratch resistant than 6063 aluminum. The metal frame has antennas welded into it.
You can watch the whole assembly process done by hand: