After we were done shooting the Samsung I9300 Galaxy S III from every possible angle, testing its chipset's computing prowess and examining its HD screen, we finally found time to capture a couple of videos of the newly announced smartphone.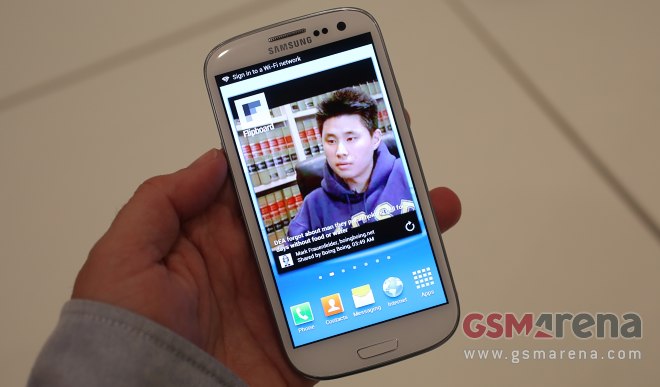 After all, synthetic benchmarks do not necessarily reflect real life performance, so we thought you might want to see how smooth the Galaxy S III actually is. We took a brief tour around its user interface and we tested its NFC-based S Beam feature.
Here comes the first video, which shows the refreshed TouchWiz launcher, running on top of Android 4.0.4 Ice Cream Sandwich in action.
The second clip shows how easy it is to share files between NFC-enabled droids, using the S Beam feature. The transfer speeds were pretty decent as well at about 1.4MBps.