The Samsung Omnia W is our guest these days and we thought we'd bring you a video of our encounter with it.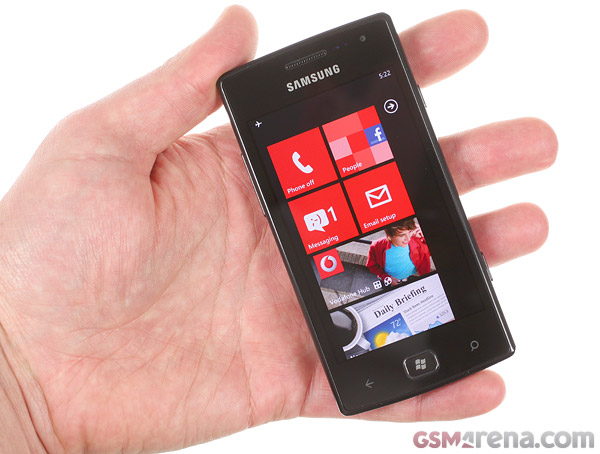 It's been a long time since the Omnia 7 walked in an introduced Super AMOLED to Windows Phone – a year actually. The Omnia W brings some big improvements over its predecessor and some not quite as big.
It's no Focus S but the Omnia W has an upgraded processor and GPU, doubled the HSDPA download speed and comes in a lighter, thinner package. However it sheds 0.3″ of the Omnia 7 display to bring a 3.7″ unit, comes only in an 8 gig version as opposed to the 16GB one of its predecessor and doesn't bother with an improved camera. It still comes with the latest version of Windows Phone Mango preloaded.





Samsung I8350 Omnia W live shots
Here's the demo video of the Samsung Omnia W.
The Samsung Omnia W is meant for a sidekick for the Focus S and not the premier flagship for Samsung in the realm of WP7. The Focus S is a single-cored Galaxy S II in different clothes and we don't see the Omnia W as a worthy competitor to it.
It's a good smartphone nonetheless and presents the Metro UI in much better colors on the Super AMOLED unit. In other words it offers a far superior experience than on an HTC or LG WP7 smartphone but has to compete with Nokia in this department.
Look forward for our full review of the Samsung I8350 Omnia W coming soon.