There's been a worrying trend of smartphones and tablets having very little on-board storage and no memory card slots, so this comes as a bit of good news – Samsung has already started production of new embedded memory chips for mobile devices with 64GB capacity.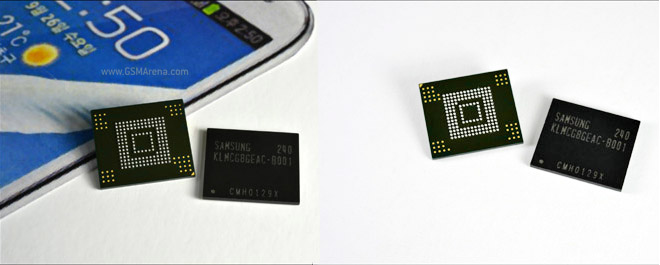 The chips are built on a 10nm process and are 20% smaller than current chips, while offering 30% better performance compared to Samsung's older models ("older" here means from five months ago).
Here are some specs on the new 64GB memory chips – random IO speed is 2,000 IOPS for writes and 5,000 IOPS for reads, while sequential IO goes up to 50MBps for writes and 260MBps for reads. For comparison, a Class 10 microSD card does 12MBps writes and 24MBps reads.
Samsung's new 10nm 64GB memory chips use a new interface and the company will submit it for standardization next year.