During the US announcement of Samsung's latest Galaxy Note 10.1, we found out that the Korean giant has sold 10 million Galaxy Note devices worldwide. The news was brought by Younghee Lee – Samsung's SVP and head of global marketing.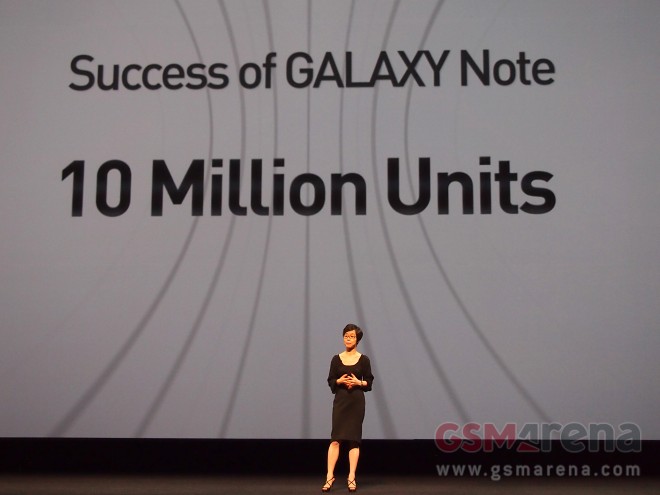 The impressive number includes sales of both the international Samsung Galaxy Note N7000 and its US sibling, the AT&T flavored, LTE sporting I717. Given that the T-Mobile version of the phoneblet has been on sale for only a week now, we don't believe that it has contributed heavily to the above sales number.
While 10 million units in a little less than a year might not appear like much by Apple iPhone or Samsung Galaxy S family standards, it is nevertheless an impressive feat for a device, which many branded as unnecessary when launched. The truth is that Samsung put the use of stylus as an input device back in fashion with its Galaxy Note family.
And now that everyone has noticed, we can reasonably expect the upcoming sequel to do even better than the original. What do you think?