As if the rumor mill wasn't full with bits and pieces about the next Galaxy flagship smartphone already, here comes another addition.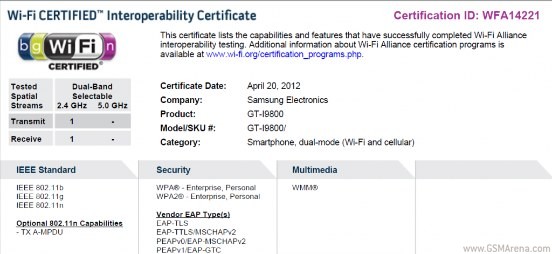 A yet unannounced Samsung device, carrying the product number I9800 just got Wi-Fi certification.
The highly-anticipated Samsung flagship briefly flexed its GPU muscle in a GLBenchmark test by the name I9300 and now things are really getting confusing with the addition of the I9800 to the mix.
This could be just a slightly revamped version of the same phone for some local markets, although the difference in the numbers is seemingly too great for that. The current Galaxy S II has more than a few siblings baring its name but adding LTE, an HD display or something else to the table.