Samsung, in association with Marvel, is giving away for free a set of four limited edition Avengers cases (worth $200) with every purchase of the Galaxy Note 4 made between May 4 and June 1.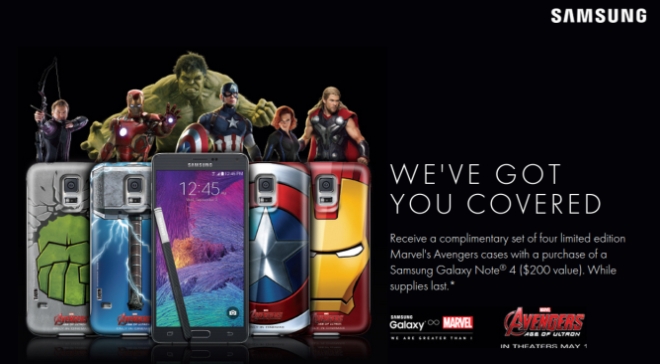 The South Korean company says you must have your device in hand in order to claim the offer, which can be done by visiting the promotion website (click the Source link below) and providing the required information to verify your purchase.
The offer is only available to those who are over 18 and living in the US or Puerto Rico. Another point worth mentioning is that there are only 4300 sets to be given away, so act fast before they are all gone.