Samsung's latest PR stunt / ad / promotional material for the Gear VR headset comes from Australia. Through a media agency over there, the Korean company set up a diving gear shop in the Australian outback, 1,200 km from the nearest ocean.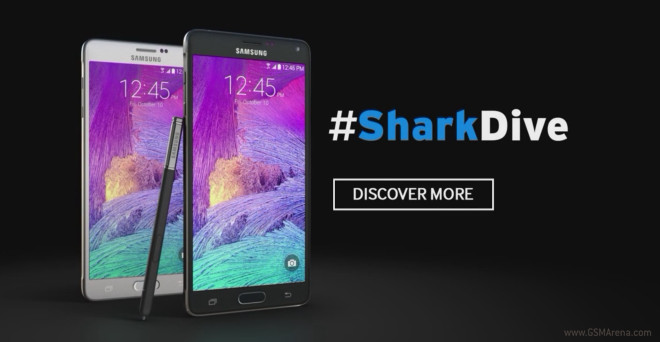 Naturally curious people enter and wonder where the water is. The key to everything is obviously the Gear VR, used in conjunction with the Galaxy Note 4 to give people in the middle of the desert the feeling that they're in the ocean at that very moment, more than a thousand kilometers away, surrounded by sharks no less.
The stunt was created in partnership with renowned surf director Taylor Steel. The diving was shot in the waters off Port Lincoln in South Australia. The perspective is that of a diver with no cage, and there's even a 360-degree shot of the inside of a shark's mouth.
In Samsung's view, all of this should convince people to try the Gear VR, of course, as it is a unique kind of enabler for this type of experience.