Samsung's first smartwatch to sport its own SIM card slot, the Gear S, was supposed to go on sale in the UK on October 24. However, that didn't happen. The good news, on the other hand, is that there's now an official release date for the wearable in Britain: November 7.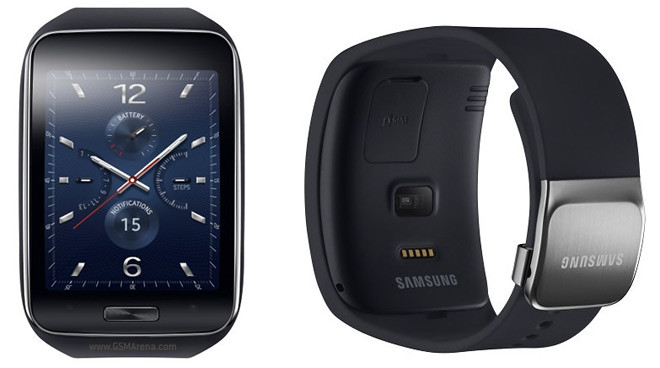 That's right, you only have to wait a couple more days if you're in the UK and want to buy a Gear S. The pricing has remained unchanged: £329.
This means that the Samsung Gear S will become available in the US and the UK on the same day, as last week we found out that AT&T and Sprint will also release it this Friday. If you do plan on getting a Gear S in the UK on launch day, keep in mind that the watch will only be available at O2, Samsung Experience Stores, and online at Samsung.com first. Other retailers will have it in the coming weeks.
The Gear S was unveiled in September at IFA. It comes with a 2-inch 360×480 Super AMOLED touchscreen, 4GB of storage, 512MB of RAM, a 1 GHz dual-core processor, a bunch of sensors (accelerometer, gyro, proximity, compass, heart rate, barometer, UV light), and a 300 mAh battery. It runs Samsung's Tizen-based wearable platform.