Samsung Gear Live is the company's first smartwatch based on Android Wear OS. It is available via the Google Play Store and will ship on July 11.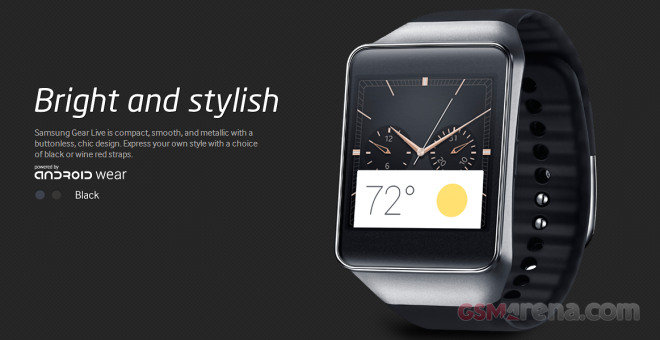 Google has expanded the Gear Live availability into three more countries today. The full list of markets to get the Gear Live includes Australia, Canada, France, Germany, Ireland, Italy, Japan, South Korea, Spain, United Kingdom, United States. Australia, Japan and South Korea are the newcomers.
The IP67-certified Samsung Gear Live is priced $199 in the USA. Note that Samsung will start offering the Android Wear-powered smartwatch later in July via its own retail network.
Meanwhile, a teardown of the Samsung Gear Live reveals the tiny gadget is running on the widespread Snapdragon 400 chipset. Of course, it is a downclocked chip probably using only one of the four Cortex-A7 cores, but still. As it turns out the LG G Watch is using exactly the same hardware and most probably Google has required this to reduce the fragmentation.
You can check the Gear Live and G Watch internals side by side. Notice the Gear Live circuit board is smaller, probably because Samsung's long experience in manufacturing boards.