Despite Samsung failing to mention anything about a white version of the Galaxy W announcement, it seems a white fella is in the works.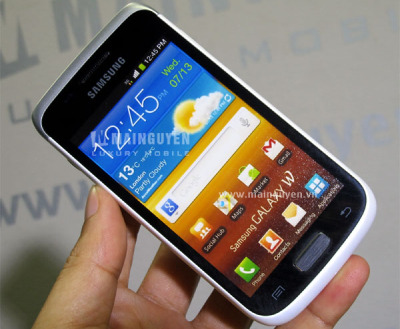 We guess the white version will be showcased alongside the black one at IFA in a few days. We hope more details about the phone will be cleared out by then.






Samsung Galaxy W 8150 in white
In case you've missed it, we have a Galaxy W I8150 preview up on our main website. You can find lots of detailed pictures in there, specifications and spicy little things about the Gingerbread ticking inside.