The Samsung Galaxy Tab Pro 8.4 has made it to our office. It's very slim, with the familiar faux-leather plastic on its back and packing an amazing 8.4″ display with 1600×2560 pixel resolution.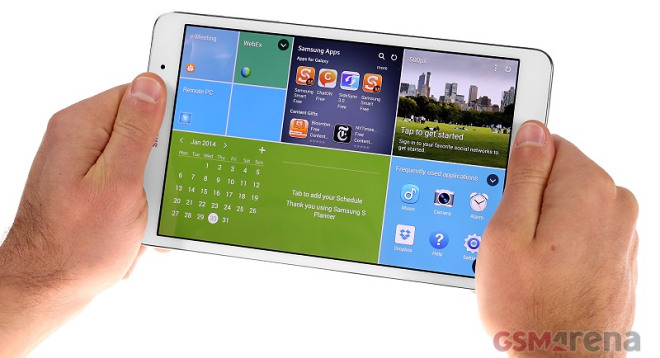 The Galaxy Tab Pro 8.4 runs on the very capable Snapdragon 800 chipset with a quad-core 2.3GHz Krait 400 CPU, Adreno 330 graphics and 2GB of RAM. It comes with a great 8MP camera too – you can find the check quality link at the slate's specs page and learn more about it.
The Galaxy Tab Pro 8.4 runs on the latest Android 4.4.2 KitKat OS, but comes skinned with the newest TouchWiz UI version plus Samsung's brand new Magazine UX. The overall user experience is great – gives you lots of information under your fingertips and we really appreciate the work Samsung has done on the new Tab Pro series.
Our review is already in the works and we'll be telling all about the highs and lows of the Galaxy Tab Pro 8.4very soon. You may want to keep an eye on our homepage in the beginning of the next week.