Samsung's largest non-stylus-touting tablet offering, the Galaxy Tab Pro 12.2 is set to hit major US retailers by the end of the week.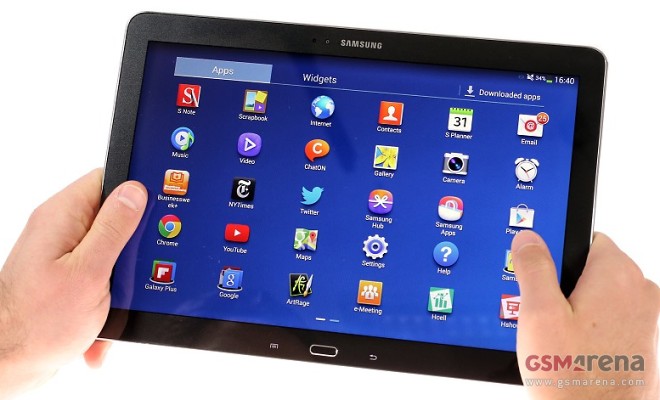 Online retailers and brick-and-mortar stores like Best Buy, Walmart, Amazon, Tiger Direct, PC Richard and Sons, Fry's, Newegg, and Samsung.com will all be offering the large-screened device on March 9.
The tablet can be had for $649.99 for the 32GB model, and will include some $800 worth of bundled content through the Galaxy Perks program.
The Tab Pro 12.2 comes with an impressive 2560 x 1600 pixel Super clear LCD display, 3 GB of RAM, an 8MP primary and 2MP secondary camera both capable of 1080p video, all powered by an Exynos 5 Octa-core processor. The Android version under the hood is 4.4 KitKat, and the battery will have 9,500 mAh capacity.
Look for the Tab Pro 12.2 from any of the above retailers starting March 9. Meanwhile, check out our comprehensive review of the Galaxy Tab Pro 12.2 right here.