After having introduced us to a few new smartphone lines (A, E, and J so far), Samsung is apparently looking to use some new brands for its upcoming tablets too. According to a new rumor, we'll soon see the Galaxy Tab A and Galaxy Tab A Plus lines on the market.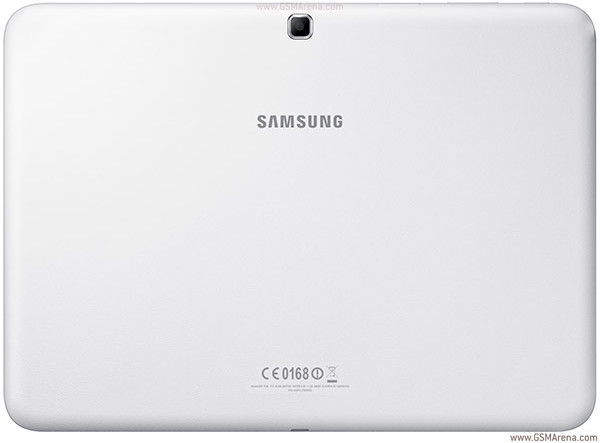 Though if you were expecting some high-end beasts, we're sorry to disappoint. These will allegedly be nothing more than midrange offerings, perhaps meant to succeed the Galaxy Tab 4 line (of which the 10.1-inch tablet is pictured above). That said, the new devices will boast some intriguing features nevertheless.
For instance, the A Plus devices will come with the S Pen stylus – a first for any Samsung product not named Note, and also a first for such low-end tablets. And something else is new, too – all of these models will have touchscreens with 4:3 aspect ratios, just like the iPads and the HTC Nexus 9. It looks like Samsung was quick to embrace Google's new direction in this space, dropping the 16:10 aspect ratio that's been prevalent in the Android world since the first tablets came out.
The Galaxy Tab A and Tab A Plus will both come in two sizes, 8″ and 9.7″. Their specs will mostly be identical, save for the inclusion of the S Pen stylus in the Plus models, as well as slightly more RAM (2GB as opposed to 1.5GB). The battery capacity for the 9.7-inch tablets will also be higher than that for the smaller ones, naturally (we're looking at 4,200 mAh and 6,000 mAh cells, respectively).
The screen resolution in all cases will be 1,024×768, identical to that employed by the first generation iPad and iPad Mini. Running the show for the 8″ models will be a Qualcomm Snapdragon 410 chipset, with a 1.2 GHz quad-core CPU in tow, while the 9.7-inch tablets are reportedly going to employ the yet unknown APQ8016 part from the same maker, again coupled with a 1.2 GHz processor.
As for cameras, a 5 MP rear snapper will be on the back, and a 2 MP unit on the front of all the A devices. Built-in internal storage will be 16GB, which we assume will be expandable through the use of microSD cards this being Samsung and all. The slates will be just 7.4mm thin, and will have both Wi-Fi-only and LTE-enabled variants.