Some good news comes from India today, where Ranjit Yadav, local head of Samsung Mobile there, shared to the press that the new Galaxy Tab 8.9 and 10.1 tablets will launch next month. Sure, he meant India, but for all we know, the world-wide Western launch date shouldn't be much different than the Indian one. So far all we had in terms of schedule from Samsung was simply Q2.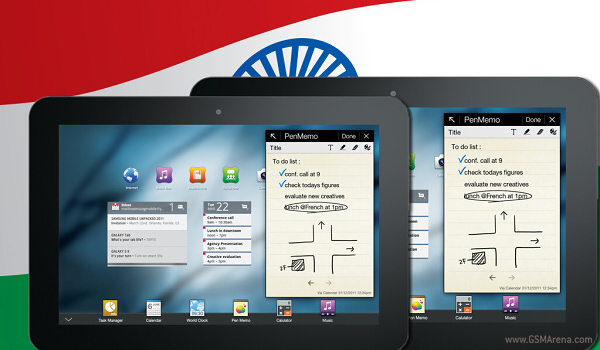 What's more, we get to see the price of the two tablets too.
The Samsung Galaxy Tab 8.9 and 10.1 tablets will be priced at 28.000 INR (425 euro) and 32.000 INR (532 euro) respectively. We're guessing those are the base Wi-Fi only configurations.
Yadav also added that Samsung sells around 25.000 tablets a quarter in India and expects this number to grow exponentially (sure they would, they've had only one tablet model so far). Launching these tablets in India is a logical step, since it is the second largest mobile market in the world, right behind China.
Both tablets feature the latest Android build – 3.0 Honeycomb, the latest TouchWiz UX, dual-core processors, full connectivity suit and the slimmest tablet profile in the world at 8.9 mm.