The upcoming Samsung Galaxy Tab 3 series, including 7-inch, 8-inch, and 10.1-inch variants, has been priced by online retailer Adorama in the US.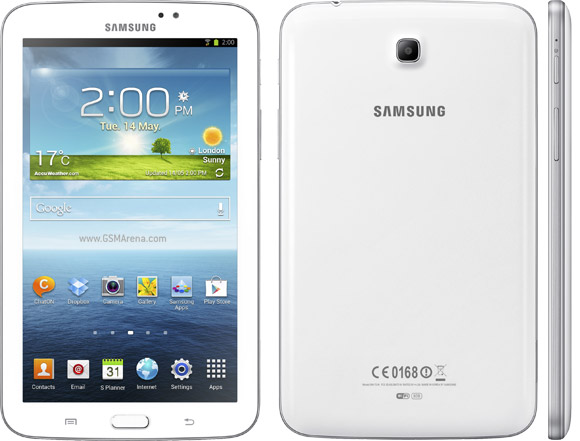 All three models come with various color combinations and internal memory sizes, the cheapest being the Samsung Galaxy Tab 3 7.0 (pictured above) which starts at $199. It comes with 8 GB of internal memory and a gold-brown color scheme.
The next tier takes a rather significant jump in price, as you'll be shelling out $329 for the Samsung Galaxy Tab 3 8.0 with 16GB of internal memory for both the gold-brown and white color varieties.
Finally, the Samsung Galaxy Tab 3 10.1 will set you back $379 for 16GB of memory in the same two color combinations. You can check out all the deals here.
Oddly, all three of the Galaxy Tab 3 tablets will come with a rather dated Android 4.1 build, which is a step back from the more recent Galaxy Mega 5.8 and 6.3 phablets. But again, this could be a mistake in this pre-release listing.
Be sure to check back with us for more news on the upcoming Galaxy Tab 3 series. Meanwhile, if you're keen on 8-inch Galaxy tablets, check out our review on the S-Pen-enabled Galaxy Note 8.0.