I've stumbled upon some juicy info about Samsung Galaxy Tab 2, but still can't decide whether it's real or not. There is some kind of unveiling video and quite a specs sheet including a 3D SuperAMOLED screen, Tegra 2 platform, 1080p video recording, etc.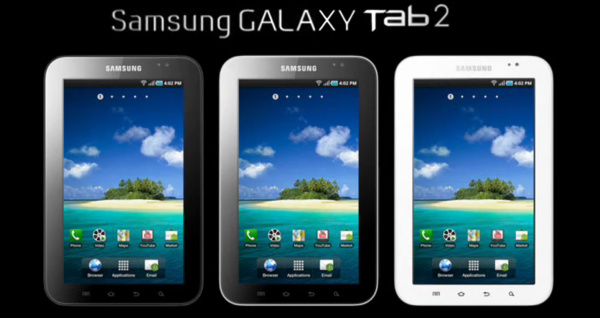 Here is the Galaxy Tab 2 teaser video:
The video may be not that good, but wait to see the specs.
As the rumor has it the Galaxy Tab 2 should be based on the NVIDIA Tegra 2 platform. There is this thing about it having a 7-inch 3D SuperAMOLED Plus display with 2048×1200 pixels resolution with Gorilla Glass. The list continues with an 8 megapixel camera accompanied by dual-LED flash and 1080p video recording capabilities. In the end there are full-range of connectivity options, 1GB RAM, 64GB internal storage, microSD slot and the usual sensor stuff – accelerometer, gyroscope, compass and… a barometer!
The Galaxy Tab 2 is rumored to run on Android 2.3 Gingerbread upgradable to 3.0 Honeycomb. The 3.0 update should make use of the 3D capabilities of the screen.
It sounds like the ultimate gadget, right? To me, it sound more like the rumored Galaxy S2 specs sprinkled with some 3D tech. I guess we'll learn whether this is real or not at the MWC 2011 this February.