Samsung Galaxy Tab 2 10.1 is the Ice Cream Sandwich refresh of the original Tab 10.1. But it's more than that really. Despite the specs sheet seems the same it turned out the new Tab 2 10.1 is based on TI OMAP chipset instead on the Tegra 2.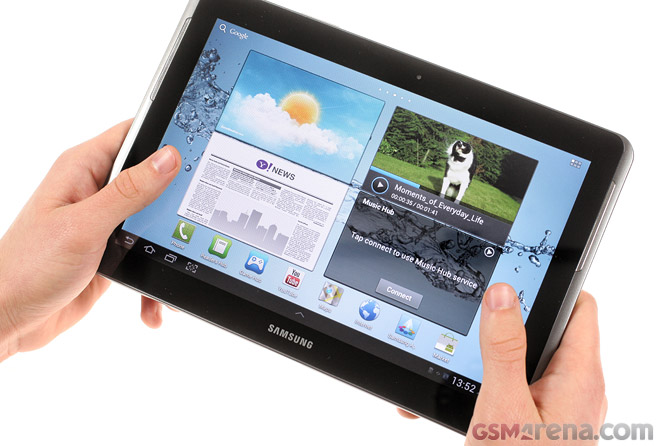 The design has a few new touches as well – a bit different framing and the huge stereo speaker grilles on both sides of the screen.
The major difference between the Honeycomb and the Ice Cream Sandwich version of the Android OS is the performance boost. Everything moves and feels fluid on the ICS, there are no glitches or performance bottlenecks as it was on the Honeycomb. Here is the Tab 2 10.1 in action.
We are already working on the review and you should expect it soon.