Tech specs can be a little boring as just text, so Samsung made this video demo of their new Galaxy Tab 10.1, which goes over the juicy details.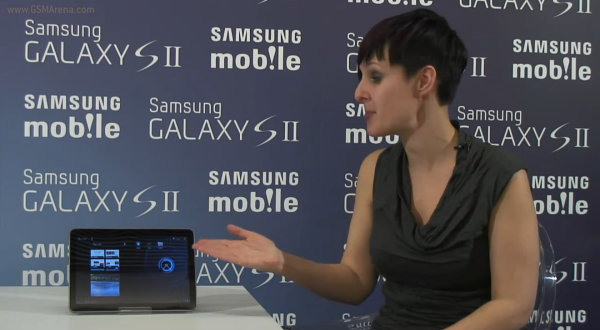 It doesn't really demonstrate the new Android Honeycomb tablet, it mostly recites the specs, but there's something else about this video…
Here's the video of the Samsung Galaxy Tab 10.1. It does show a few shots of the new Honeycomb interface, which is pretty different from the phone flavor of Android, but also gets one detail wrong – the Tab 10.1 records only 720p video, not FullHD. For a more hands-on look at the Galaxy Tab 10.1 and camera samples from that primary 8MP camera, you can check out our own hands-on.
And…. haven't I seen this chick somewhere else?