Corning has officially announced the recently released Samsung Galaxy Tab 10.1 comes with Gorilla Glass.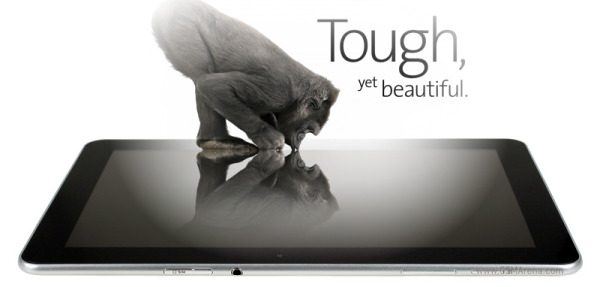 Samsung's VP of Smartphone Product Planning flatters the Gorilla Glass: "GALAXY Tab 10.1 is recognized for its high-end technology and amazing design, even among industry experts. For the GALAXY Tab 10.1, Samsung Electronics searched for the most durable, scratch-resistant glass, and again found the perfect solution with Corning Gorilla Glass."
According to Corning, the Gorilla Glass is used by more than 30 major brands. It is also protecting many of the latest's Samsung smartphones and it is no surprise we are seeing it in this tablet as well.