Even if you assume you've already created the hottest flagship of the year, you can't just sit on your hands and expect it to sell itself. Samsung has run a pretty intense marketing campaign on its latest and greatest Galaxy S6 and S6 edge and now a new promo video is out.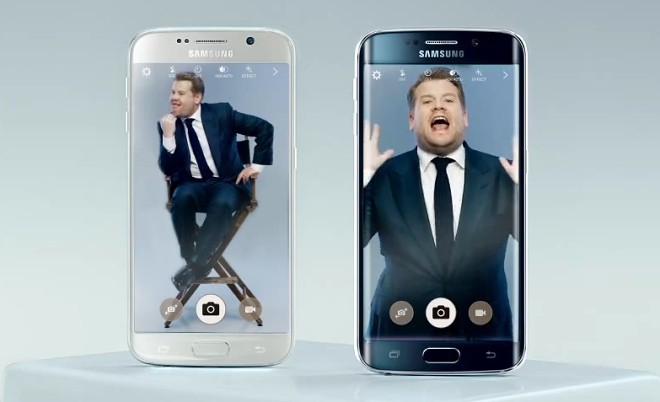 Starring English comedian James Corden and, well, his alter-ego Wilf, the video focuses on the eternal function vs. form debate.
Formally dressed Corben is shooting an ad for the smartphone pair and tries to explain in detail the Galaxy S6′s battery features. Midway through it, decidedly hipster Wilf, who is the ad's director, interrupts him claiming the user doesn't take interest in such practical aspects, and instead focuses on image. You could probably guess who Wilf represents.
The exchange continues with subtle and not so subtle pokes at the Cupertino archrival, but you'd be best off watching it for yourself below.