A live photo of Samsung Galaxy S6 Duos made showed up on Twitter. Earlier this week, the dual-SIM version of the hot new flagship appeared in a Russian online store listing.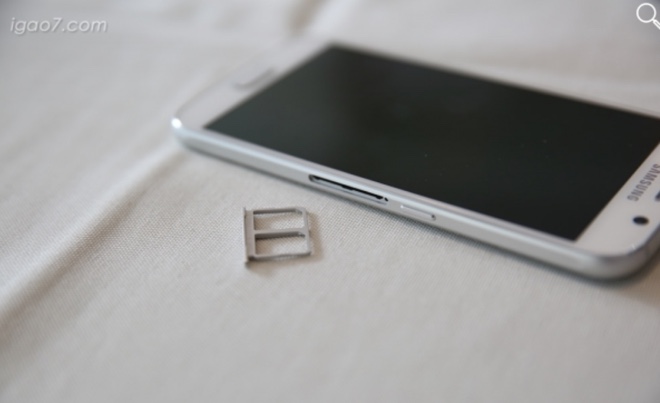 As you can see in the image above, Samsung Galaxy S6 Duos packs larger SIM card tray, which accommodates two nano-SIM cards. Other than that, there is no noticeable difference between dual-SIM model and the SM-G920.
Samsung Galaxy S6 Duos is expected to begin hitting the shelves at some point in April. The device will carry a price premium over the regular version.