Battery maker Mugen has come up with yet another outrageously large battery replacement for a flagship smartphone. The company has released a 5,900 mAh juice pack for the Samsung Galaxy S5, which promises to take its already great battery life to unbelievable heights.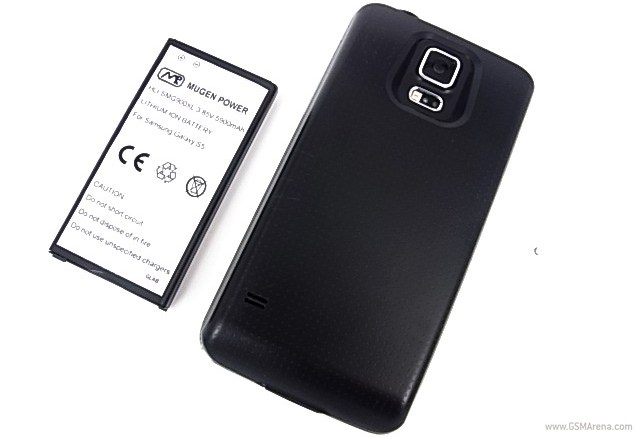 The catch is that you will have to give up on the marvelously slim waistline of the smartphone – the extended battery comes with its own replacement cover and it's obviously way thicker than the stock one. Mugen hasn't specified exact dimensions, but has confirmed that the replacement cover also enables Qi wireless charging and retains the NFC functionality.
Simple math shows that the Samsung Galaxy S5, which posted a 72h score with its 2,800mAh battery in our endurance test, should be able to more than double that achievement. Under the same usage pattern the extended battery should manage a 152h endurance rating, over 19 hours of web browsing and over 22 hours of video playback.
The battery is available at the source link below, complete with a cover in either black or white. It costs $89.50 with free worldwide shipping, though, so think well before forking out the cash.
Special thanks to everyone who sent this in!