Samsung's latest flagship smartphone, the Galaxy S5 comes with a host of new features that includes a heart rate sensor and a fingerprint scanner. Now it has been discovered the device also packs a unique option called baby monitor, which alerts the parents when a child starts crying.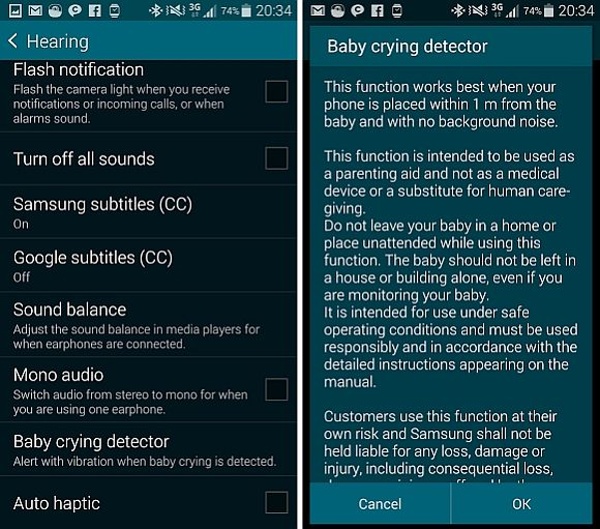 The distinctive attribute, which most of us never knew about is hidden inside the accessibility menu of the Galaxy S5. The baby crying detector option emits vibrating alerts on a paired Galaxy Gear along with a notification when your little one starts to cry. Samsung says that the features works best when the device is placed within 1 meter from the baby with no background noise.
Baby monitor in the Galaxy S5 is surely one of those apps that can be used as a parenting aid and to make sure that you are with your infant when they need you the most.