Samsung Galaxy S4, the recently launched flagship smartphone of the South Korean manufacturer comes with few unique and new features. One of the latest additions is the all new Group Play, which allows one master device to control a number of other NFC enabled smartphones.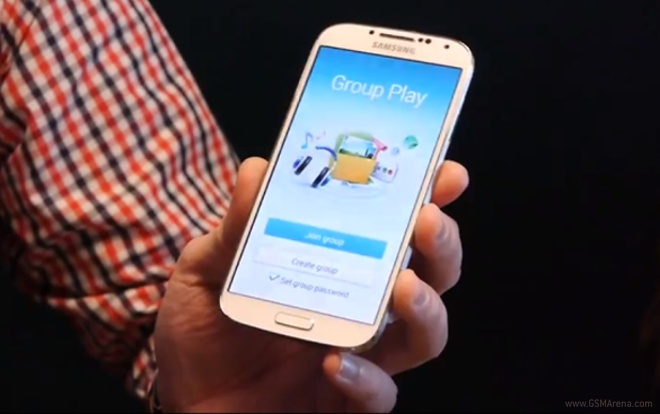 Group Play allows you to do group music playback with several other smartphones and make a virtual sound system. The application also lets you share pictures and videos with other smartphones connected to the master device.
Samsung's Group Play app comes with playlists creation and sharing, visualizations and other effects to enhance the joy of Group Play and you can now see it in action, thanks to this video from Howardforums.
Group Play is currently enjoying very limited availability, but we hope Samsung will soon expand its reach to the complete Galaxy lineup through firmware updates.