Samsung is launching a new wave of teaser ads for the Samsung Galaxy S4 in the UK. The first one tells the S4 story in 60 seconds, running though the major features and qualities of the new flagship. All this is accompanied by orchestral music to spice things up.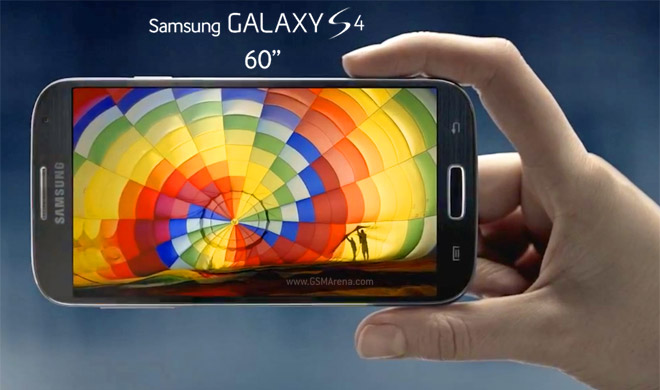 If 60 seconds is too short for you, you can check out the earlier ad that runs over 4 minutes and goes into more detail.
Then there are these two 30 second videos which concentrate on only one feature. This one which demonstrates Group Play (specifically, the option that lets you use multiple phones as a multi-speaker setup).
Then there's this one is about Sound & shot (which records background audio for your photos).
http://www.youtube.com/watch?feature=player_embedded&v=UrHYGO7r1rI
Of course, if you really want all full lowdown on the new Galaxy S4 features, you should check out our review of the flagship droid.